2012 brought our attention to Elevate Lifestyle Magazine as we won their first Charlotte Best Of readership award. We are truly grateful that 2013 brings about a second year of fans choosing us in the best of category. We cannot thank everyone enough for loving our small family business.
Best Chocolate Heaven 2013
Voted "BEST" by our readers in our Elevate Lifestyle Awards 2013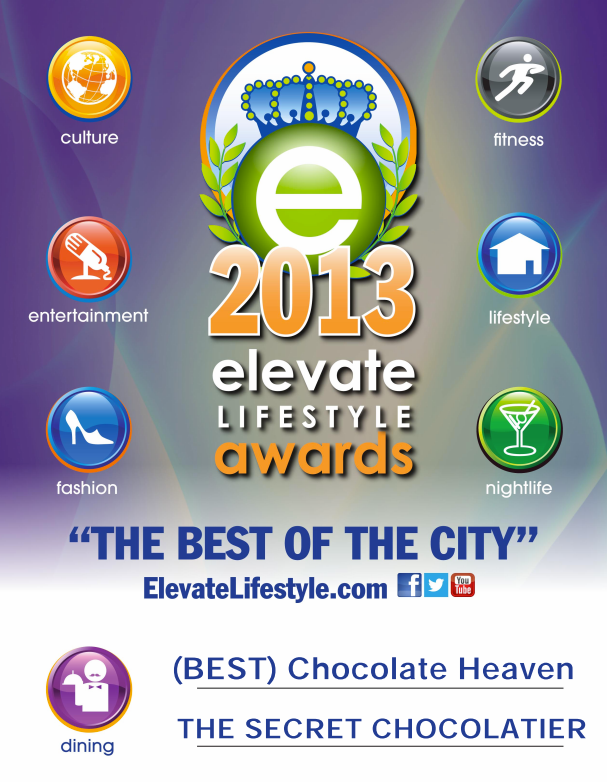 We're always glad to be the best chocolate in Charlotte NC. If our family can ever tickle your palate check out our shop at The Secret Chocolatier .com, 704-323-8178, or drop by our shop today.