We have had a lot of fun working our way to this event. Nearly four months ago an idea was germinated to start something special, an art show. A chocolate art show! Putting our staff and family to stretch through the many forms of creativity and produce edible works of art, all chocolate.
The Many Faces of Chocolate was, first and foremost, a way for me to show my gratitude to all the talented and creative people that I have working around me at The Secret Chocolatier.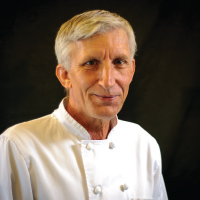 Chef Bill Dietz
We all work very hard all year long and offering everyone the opportunity to create art pieces out of chocolate was a pleasure and a joy for me. Many times over my long career other people have given me that opportunity and it's satisfying for me to be able to do the same for others.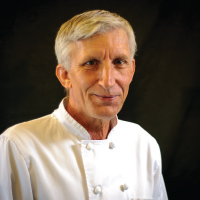 Chef Bill Dietz
The past few months I've been incredibly lucky to be able to come to work and enjoy exploring my creative side. It's not often that I'm just given materials and told to make whatever I want. In making the sculptures, I've had a chance to learn new techniques and practice ones I normally wouldn't have much opportunity to use.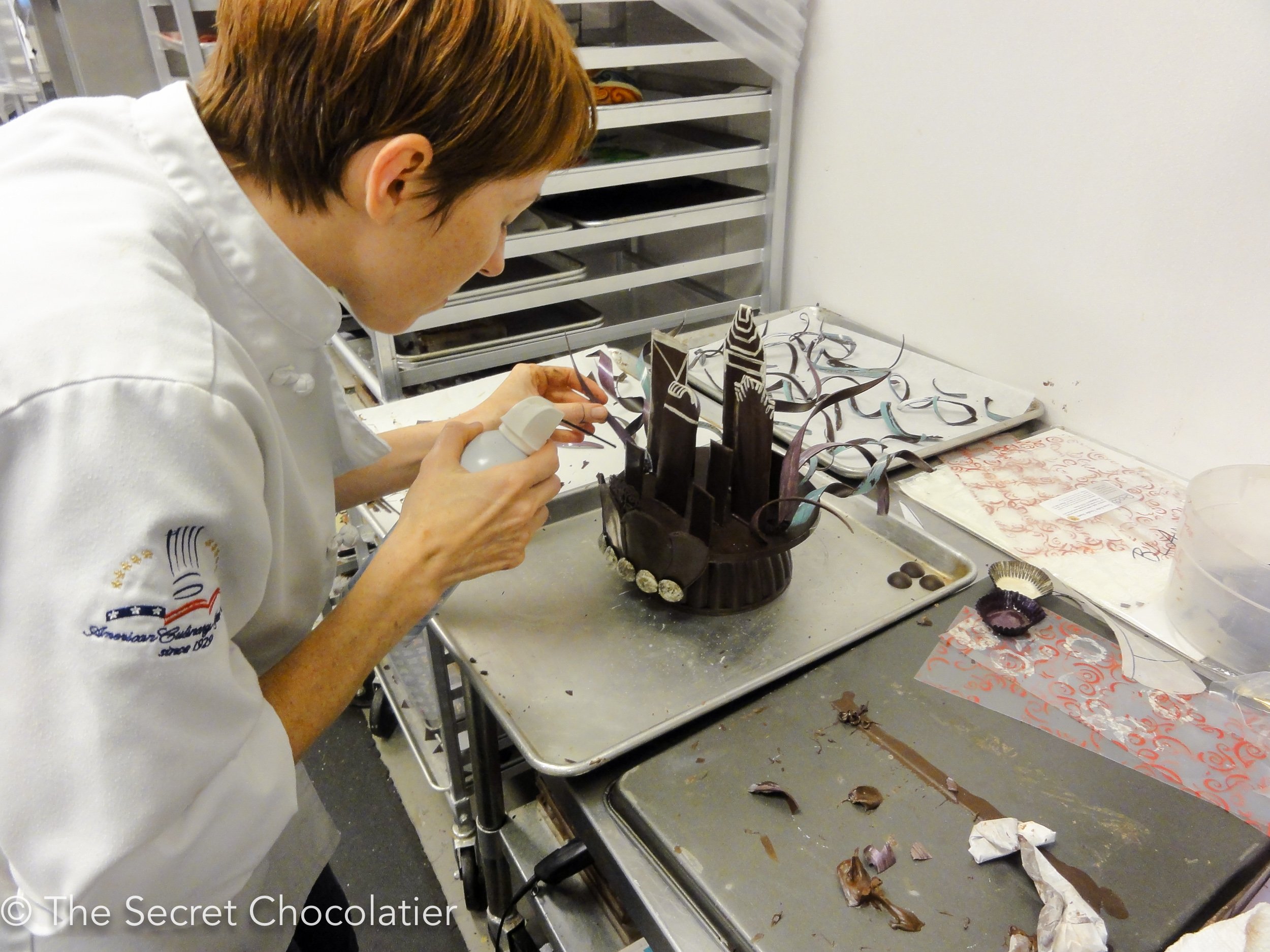 Laura O'Neil
What Goes Into a Chocolate Art Piece?
The life cycle of any artwork is not trivial and usually quite personal. That doesn't change just because the medium is chocolate, although it certainly grows tastier.
Each art piece was thought through on paper, dialog with each other, or even just walking down the path of an early concept to see where it was leading.
Like many projects sometimes finding where to stop, or when to start over is the more difficult part. Although, with chocolate and some of the amazing designs that were created we had to learn how time and gravity would cause new issues in the structures that we had not dealt with before.
Fun, educational, and beautiful. It's been a series of great projects all around.
Before the Show
We are always grateful for local press! Chef Bill did a few circuits to showcase some of what we do and Charlotte's Wilson came out to have fun with us one morning. It's great to be able to let people see what is possible with something they find every day delicious!
For many in the kitchen this was the first time a spotlight had been placed on them and it was endearing to watch the nervous butterflies work their way through the staff. Having done events for 6 years in the store and staging at farmers markets for 3 years before that, the family in the house was ready for whatever would come of our endeavor. Our expectations however were blown away by the fantastic turnout and curiousity by all that came.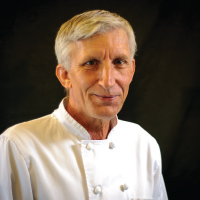 When our opening night finally came, I was absolutely overwhelmed. I was hoping for a good turn out but, was completely blown away by the response to the event!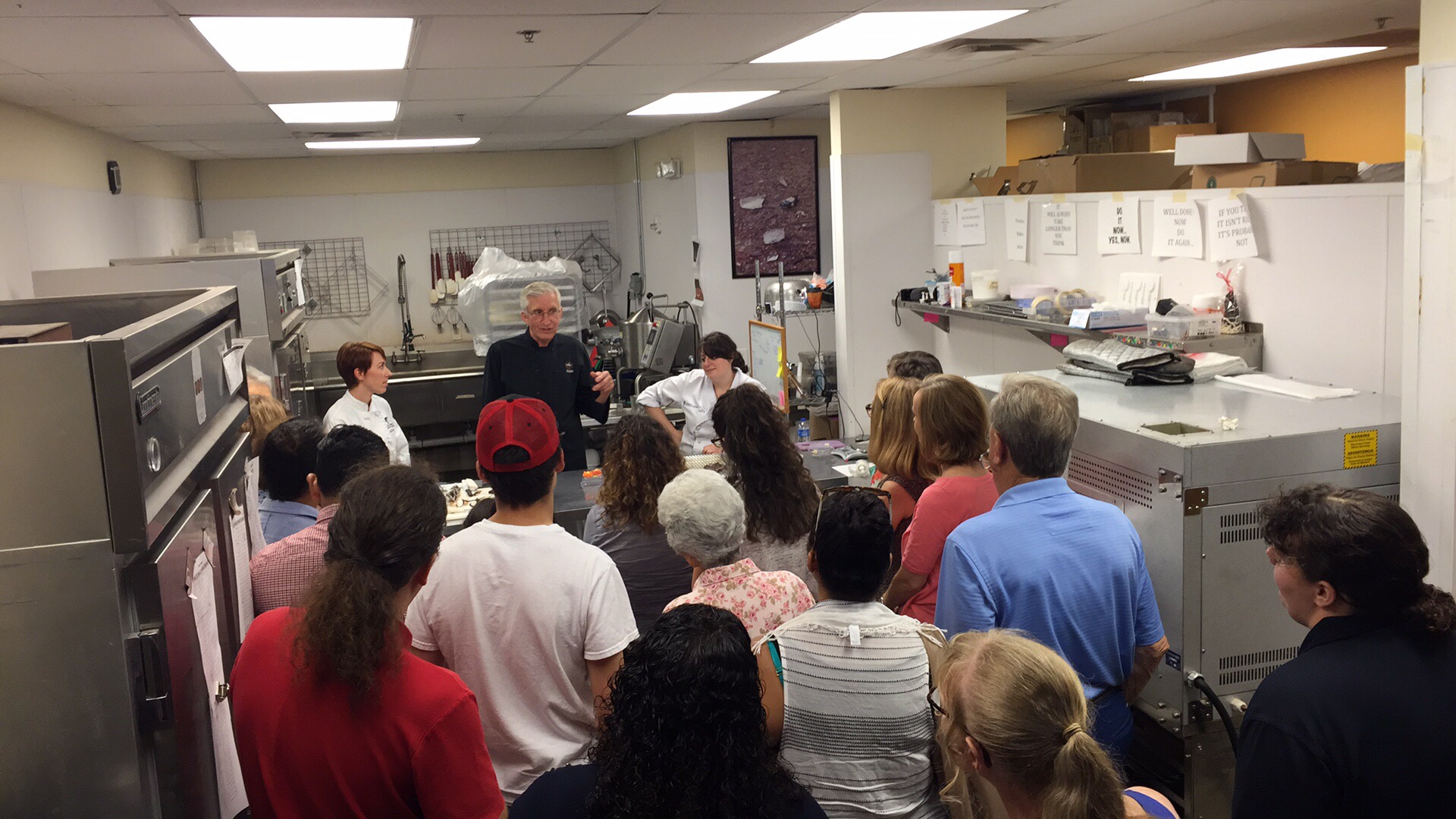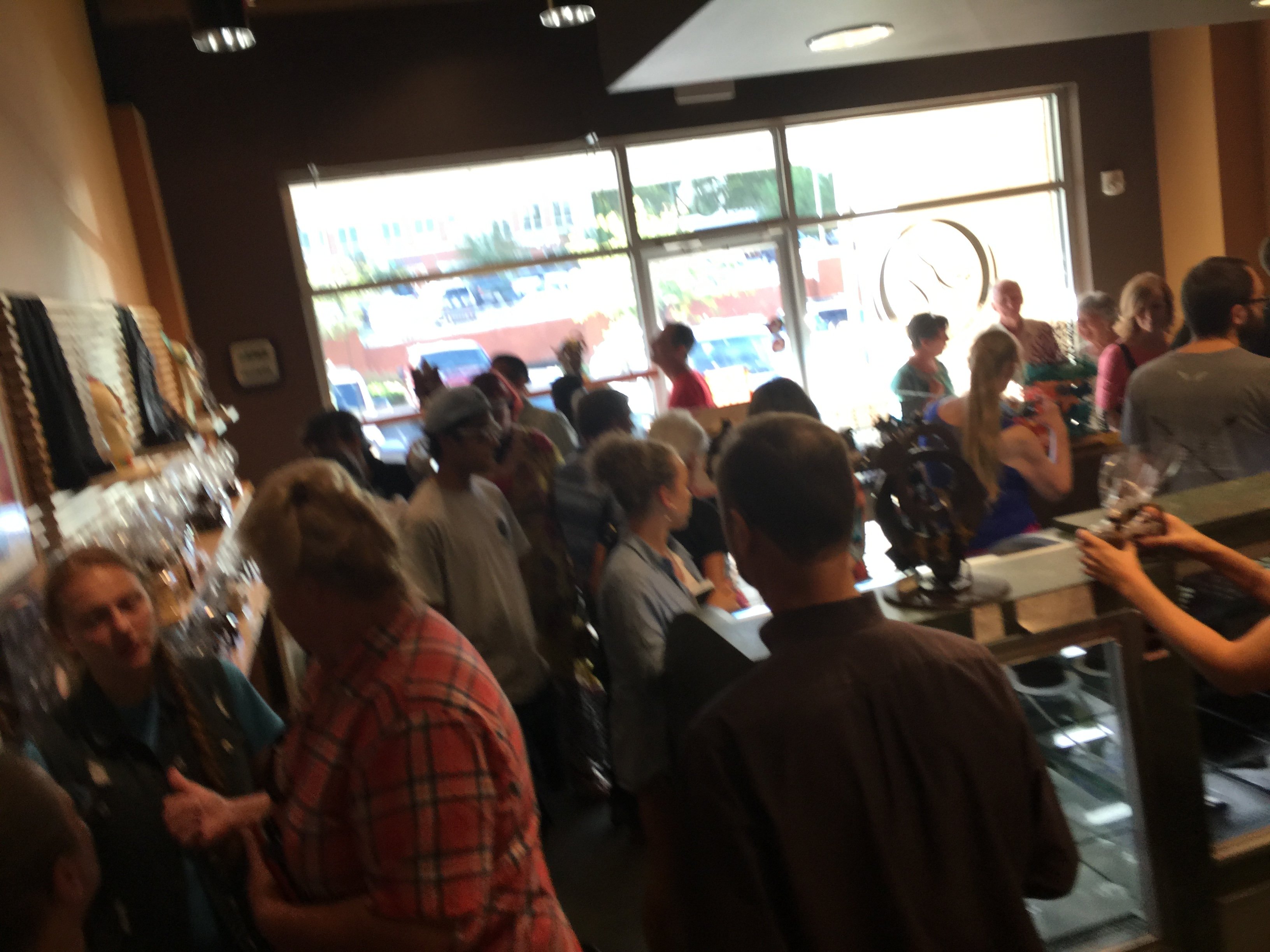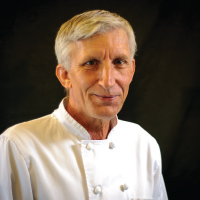 It was very exciting  to get to meet so many new people that night and I am filled with a sense of gratitude for the faithful followers of The Secret Chocolatier.  I am thankful for every one's  kind and enthusiastic response to our works.
The gallery night itself was really satisfying to see everyone enjoying all our hard work. I'm glad so many people were interested in the demos and learning more about chocolate. I think the demonstrations help people appreciate what we do even more when they can see the techniques. I also hope that the evening sparked a new interest in learning more about chocolate through our classes for some of our visitors!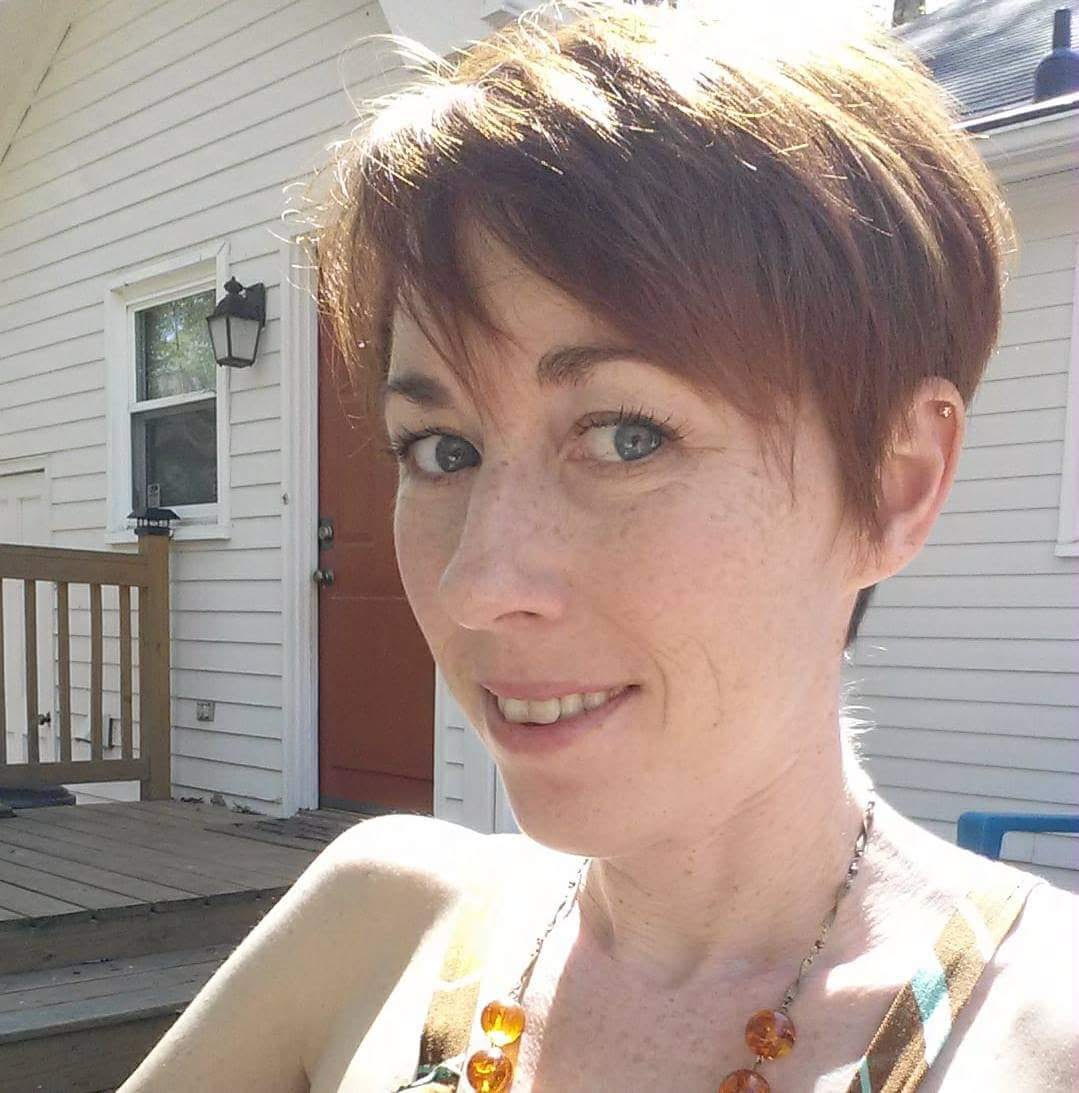 Chocolate On Display
With our night of demonstrations, explanations, touring, and sampling delight behind us we are happy to continue showing our works through the month of September. For those that are too far away Andy is attempting to capture all the pieces and get them online. Many of which can be seen below. Everything is not online yet but we will get there!
If you have any questions, email us, drop a comment or give us a call. We're happy to answer. As well if you'd like to own a piece of our work we'll recraft a fresh piece for you or if you want something more personal let us know and you can comission us for your next function.
Thanks as always for the continued support and I hope to see you in the store soon!