Eight years we've had our retail location. Crazy to think how well I can remember sitting in its shell during buildout every day watching it come together. We've gotten older, a bit wiser, expanded, shrank, Logan's growing up, made new friends, and hired a few too. We're lucky to be here and thankful for all the good treats we've made (and you've enjoyed) along the way.
You'd think it would be easy to plan gatherings to celebrate but we're always indecisive on exactly what we want to do for our birthday. Instead of a party, we decided to go back to our earlier roots and have a tasting of new chocolates.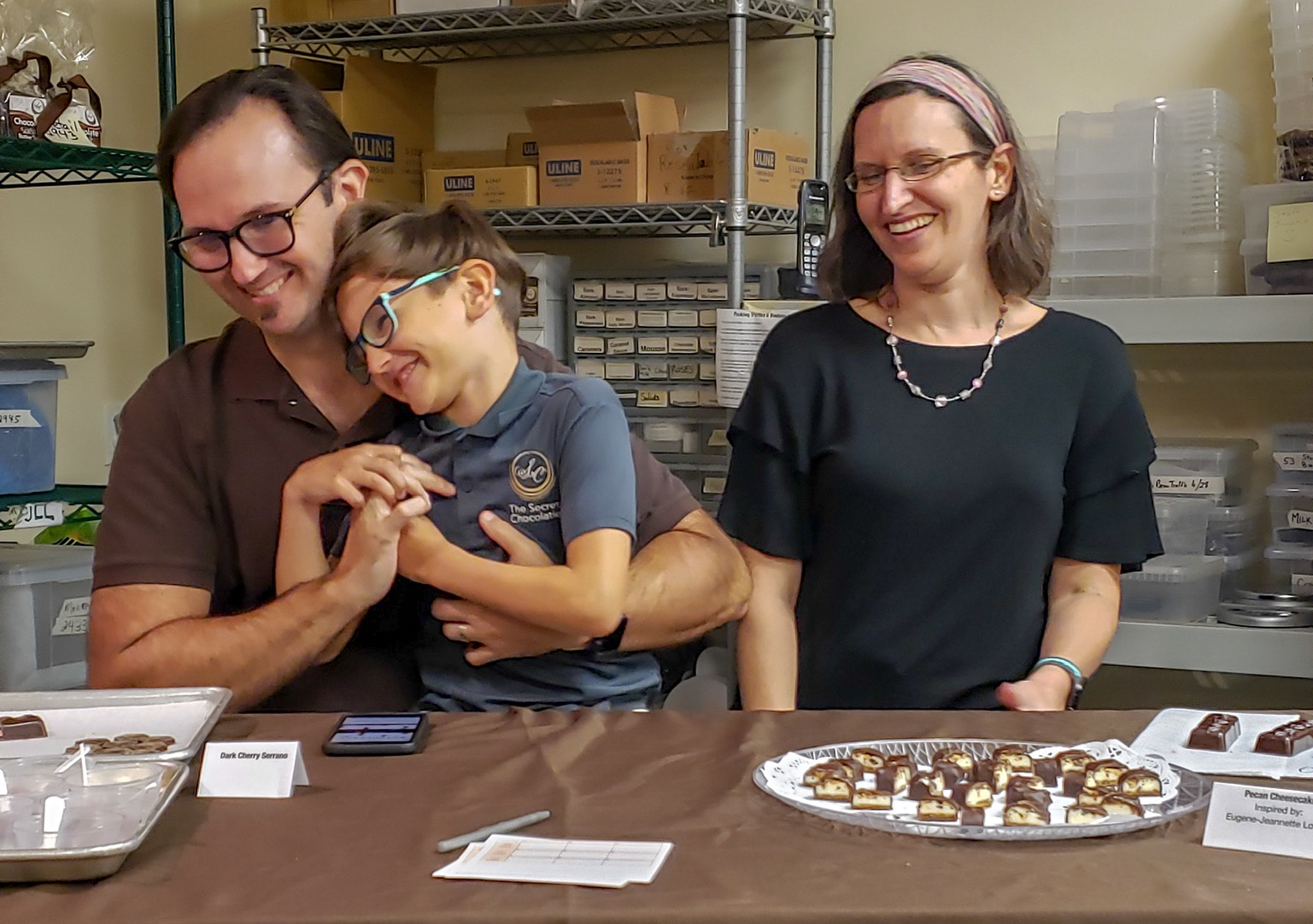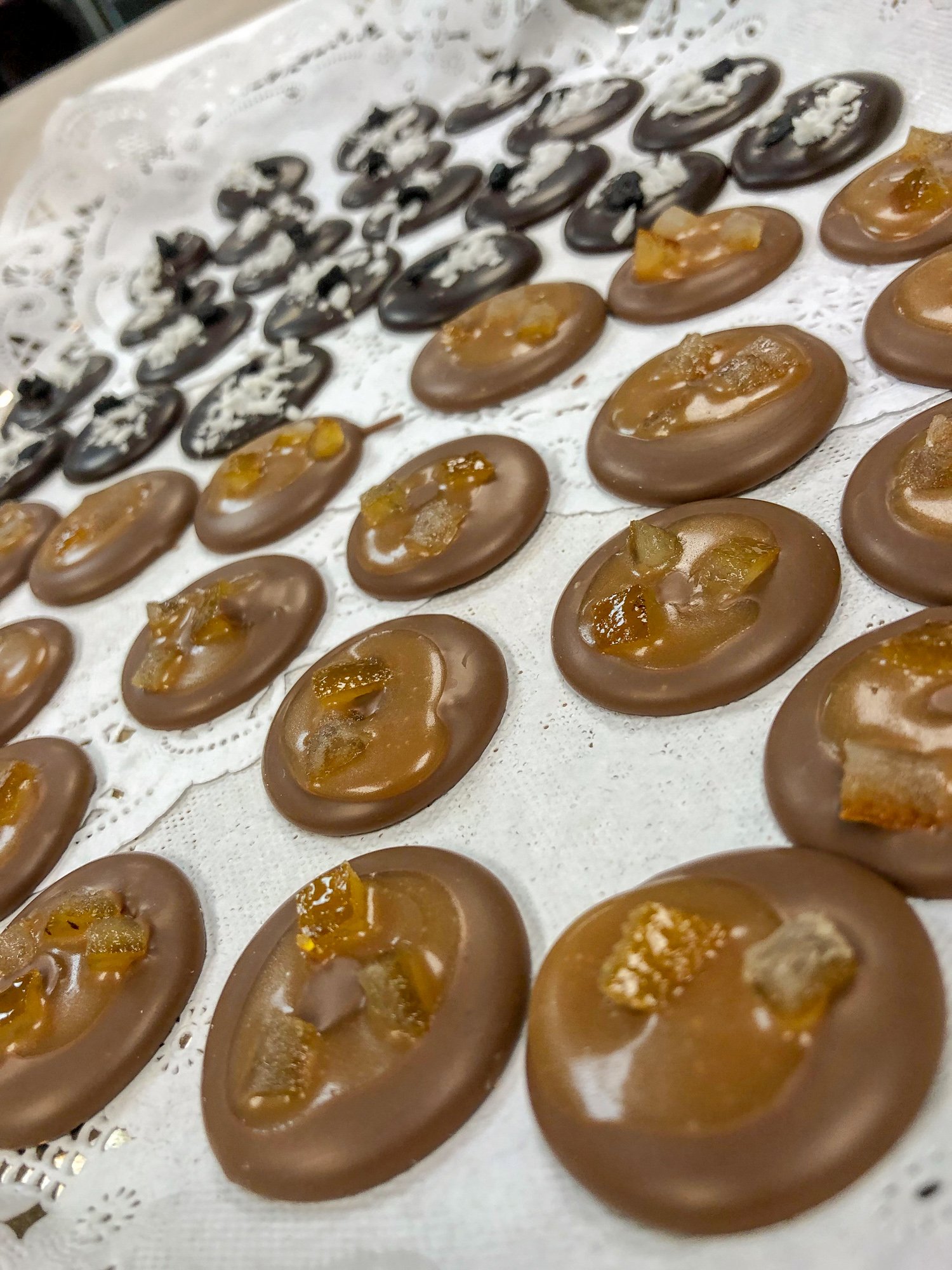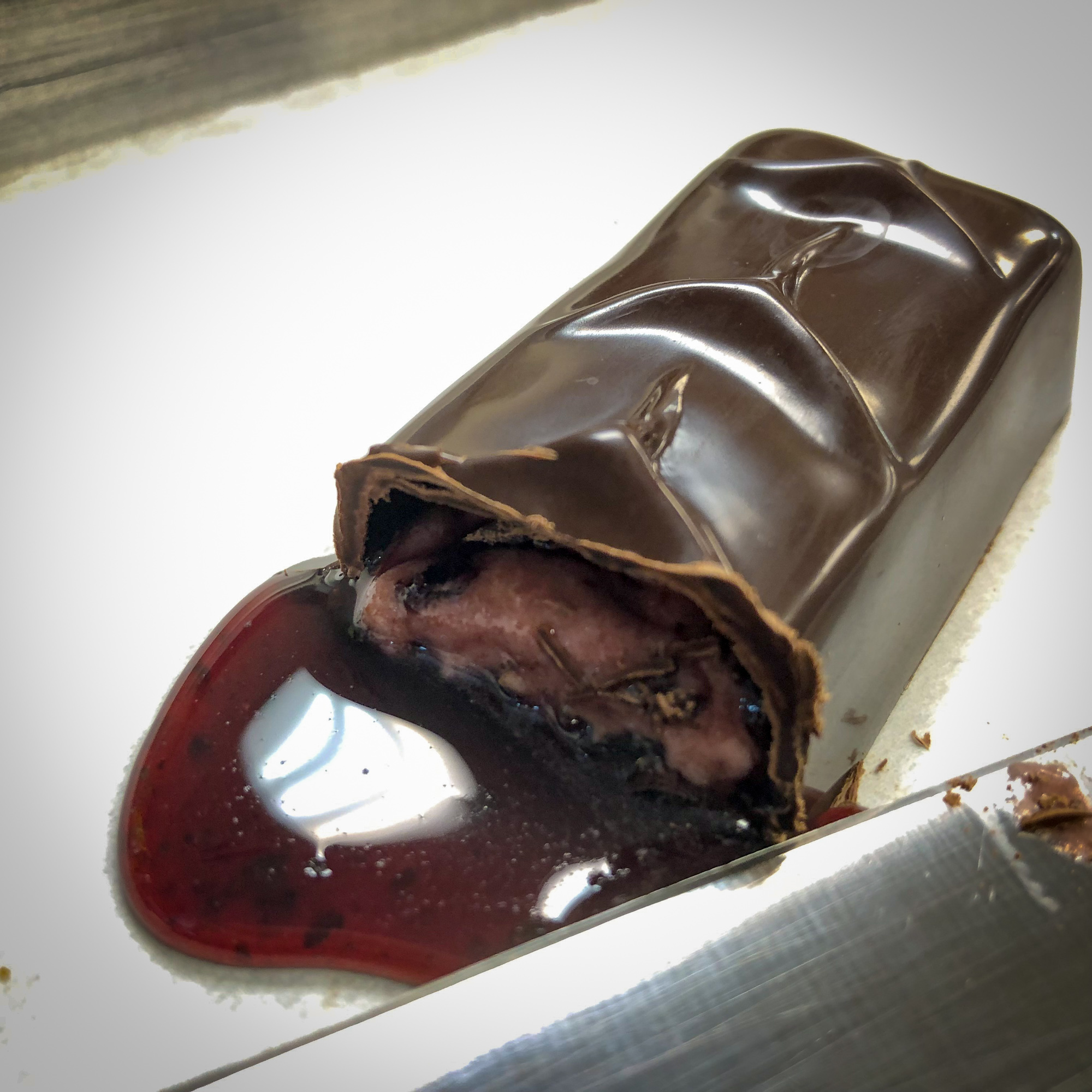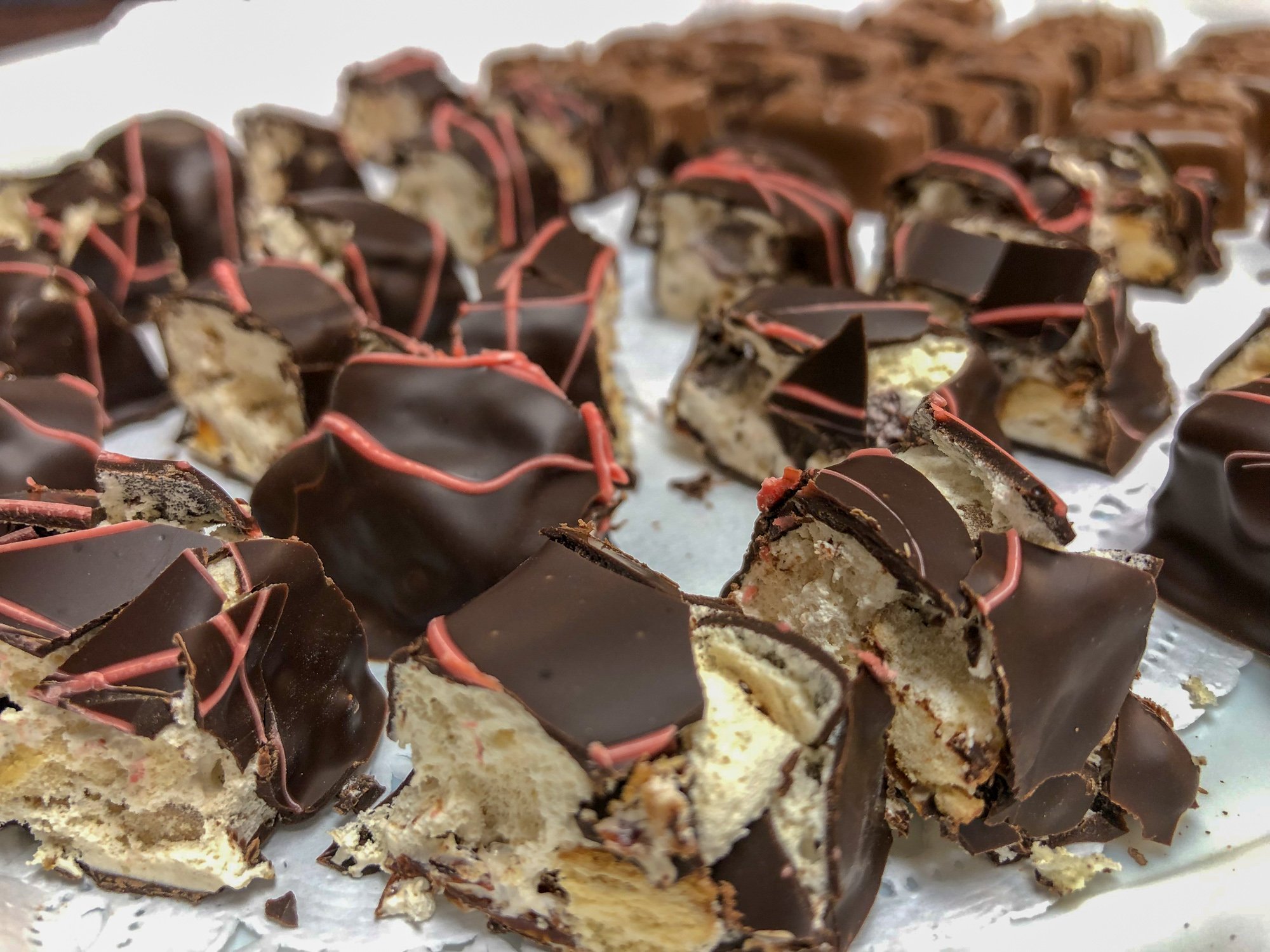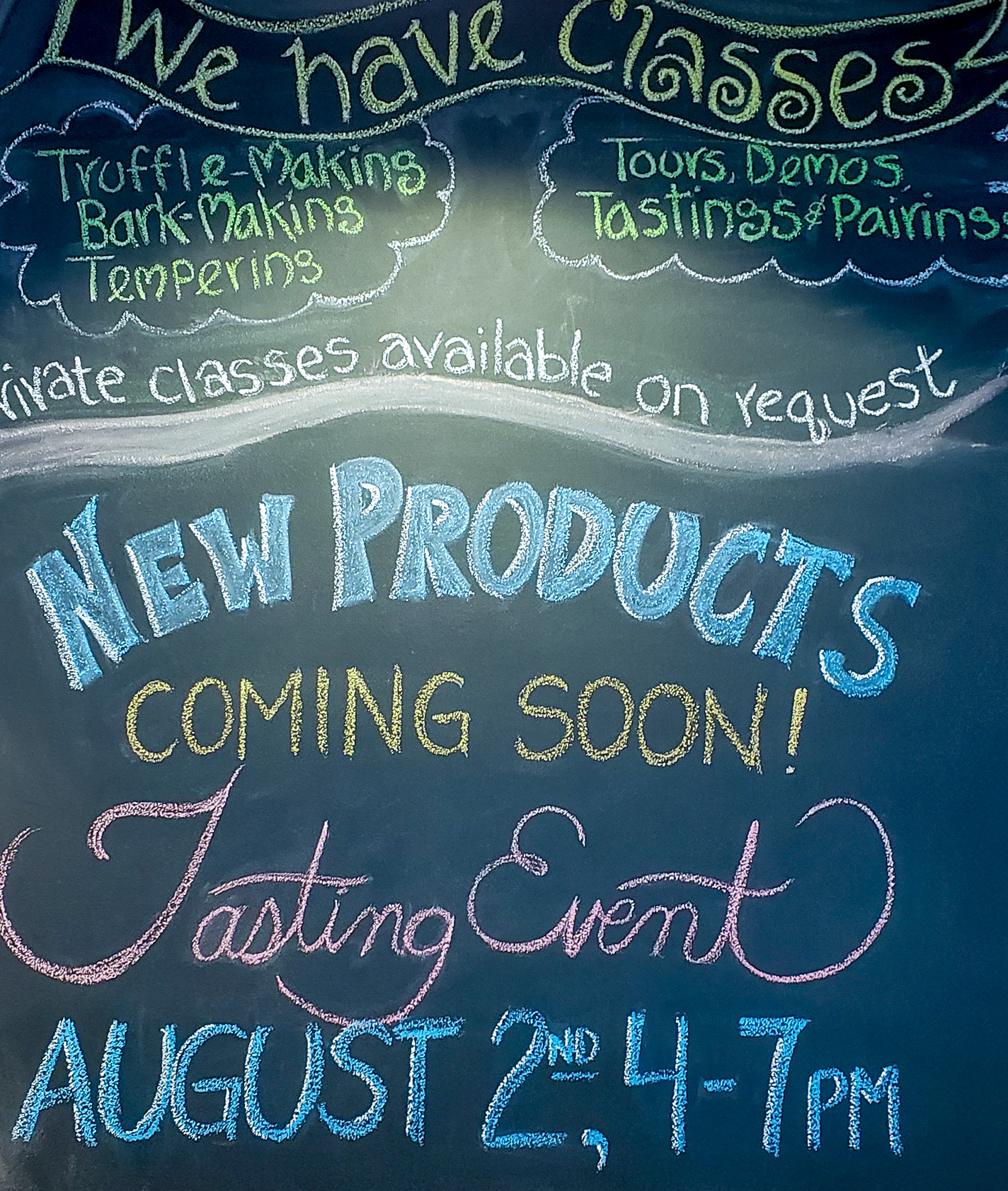 New Chocolate!?
It's always fun to play with new ideas and we've been ruminating on quite a few. To start Chef Laura had the thought of bringing some mendiants (french chocolate disc's with inclusions) out. Great for wine pairings or just snacks. We had also been kicking around doing some further creativity into candy-bar making. This gave rise to the idea that we should poll our fans to see what they think would make a great upscaled candy-bar.
A sampling of the fan submissions:
fig
honey
maple
bacon
strawberries
balsamic
pecan
cookies, etc, etc
We took a lot of thoughts in and churned them around with our own. For the fan contribution, we tried many but only a few succeeded in coming out our tasting night:
Pecan Cheesecake, inspired by Eugune-Jeanette Lowry, and
Raspberry Cinnamon, inspired by Crystal Davidson
The Bacon Dilemma
It should be noted that many people want us to do something bacon oriented. We tried. Really. We got bacon from our neighbors over at Fresh Chef and we started thinking through it. Bacon is tricky. It's a difficult product to highlight without ruining the texture and then we really don't have a handle on what it would mean to us on a licensing level. I tried it in a few of the recipes I was working on and with nothing standing out so far to make the effort look worthwhile (along with a looming deadline of the party itself) the idea was shelved until we could give it more attention and research.
Tasters Line Up
After quite a few trials we decided on these creations from Chef Laura, Robin, Logan and myself.
Cherry Serrano Dark Chocolate Bar
Pecan Cheesecake Bar
Nougat Bar
Peanut Pretzel Mendiant
Orange Walnut Mendiant
Raspberry Cinnamon Bar
Blueberry Coconut Mendiant
Orange Caramel Mendiant
For those that have been with us from the beginning, you know Logan was born a month after we opened. He has had a rough childhood growing up in a chocolate shop (hah!) This evening he showcased two mendiants he wanted to make which were easily fan favorites. On top of that, he really got into discussing with people why he made them, which was a delight to everyone (and especially Robin and I.)
These events are great fun for us to reconnect as a family to everyone and we really do value everyone's feedback so that we can turn great ideas into great future products.
If you had not noticed our peanut-butter cloud bar grew up into a new size and we also put out a dark chocolate coconut bar after much request. As these new products are further tweaked and tested (ask us about them when you visit–you know we'll share what we have) they will roll into the case for the upcoming season.
We've always loved to make happy bellies so if you have an idea that would make yours happy, let us know!
Hope to see you at our next gathering.