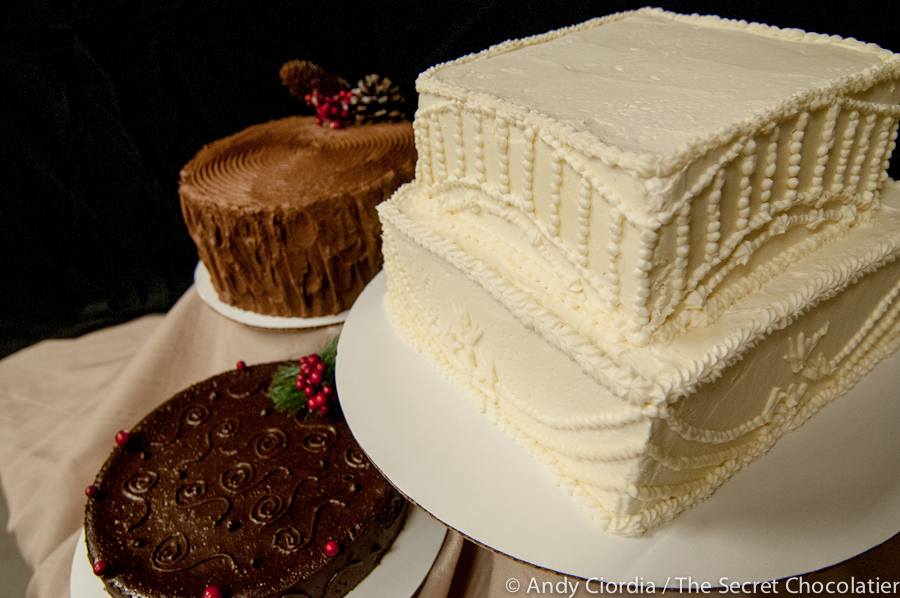 A fun bride to work with, Ivey wanted a natural look to her cakes and a winter idea since the wedding was in January. We collected her ideas and photos, the wedding dress and more to create this wedding cake ensemble.
Wood grained chocolate cake with chocolate icing, topped with pine combs and winter berries
Chocolate torte with scrollwork and winter berries
Cream cheese icing on a chocolate cake filled with a raspberry filling, designed with elements from the brides dress
It's always fun when we get a bit of wiggle room to let our own artistic vision fly and this wedding cake trio worked out quite well.
We are always ecstatic when a bride is happy with her cake and her family is too.