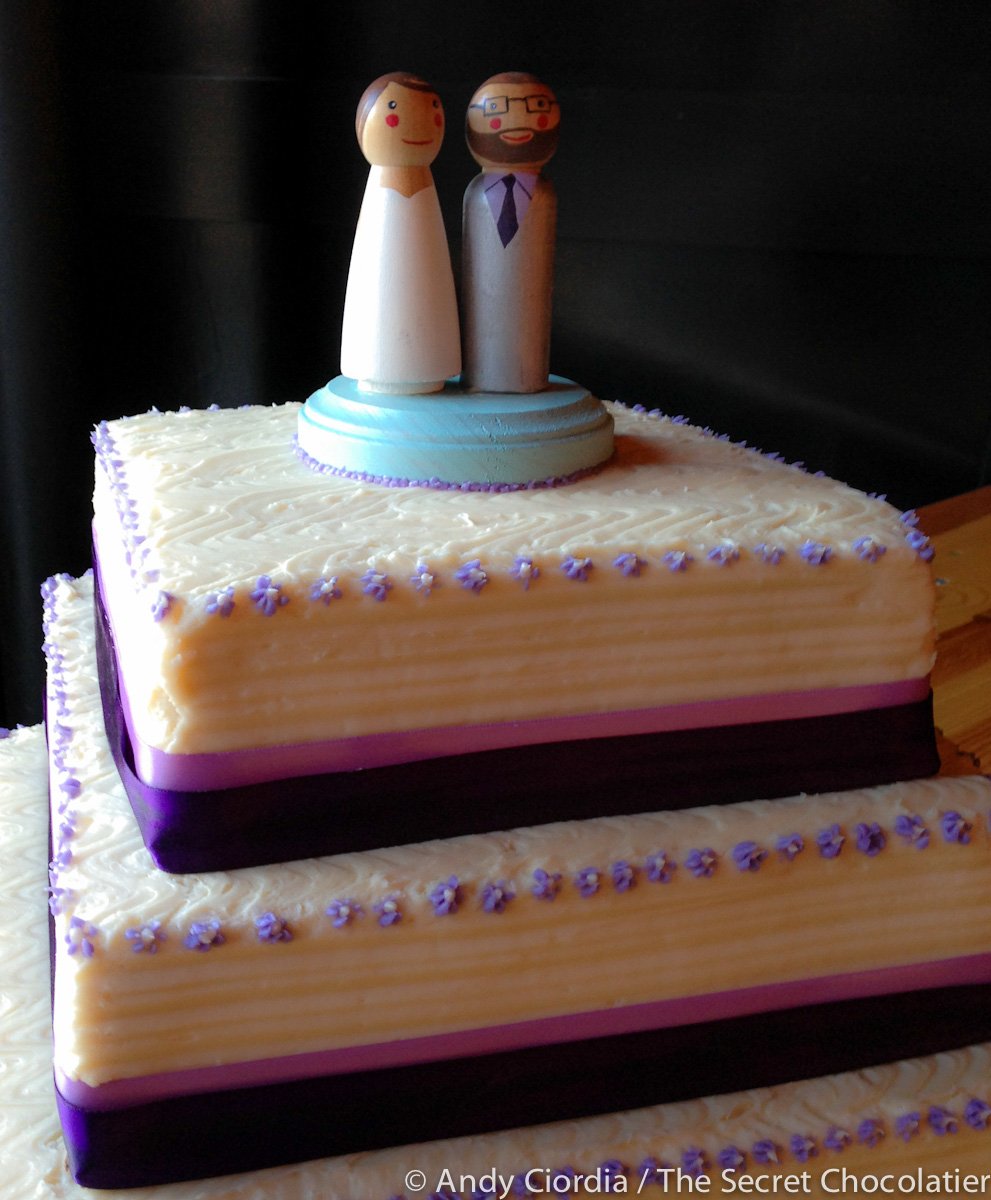 A fun and tasty wedding cake for Michael and Daynya.
A thick chocolate cake layered with cream cheese and iced with a cream cheese icing. It couldn't get much more simple, but deliciousness many times doesn't need to be complex.
The design was patterned after pieces of the brides wedding dress floral pattern and their favorite colors being shades of purple. The wooden topper was designed and painted by the bride.