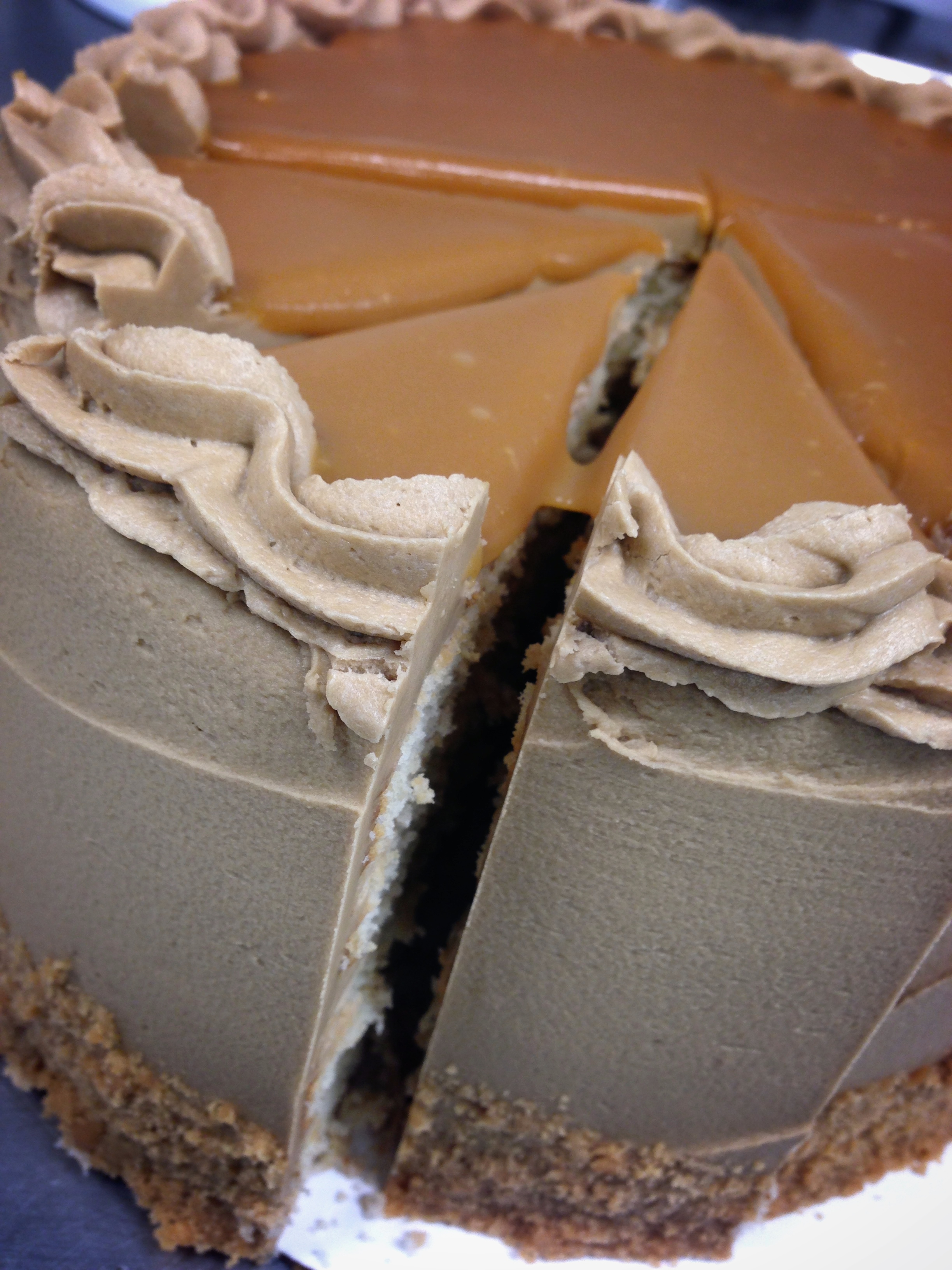 This delight is very simple, but very dangerous. Our light and fluffy cream cheese cake is layered with our own salted caramel butter icing made from another one of Chef Bills ancient recipes. We then top it with a pool of our famous caramel sauce and then ring it with some of Andy's salted butter toffee.
You can take a moment.. I'll wait. Compose yourself. It's ok.
Yea it sounds good because it is good. Now really, try and resist coming into eat it. When you can't stop yourself any more we'll be here waiting.