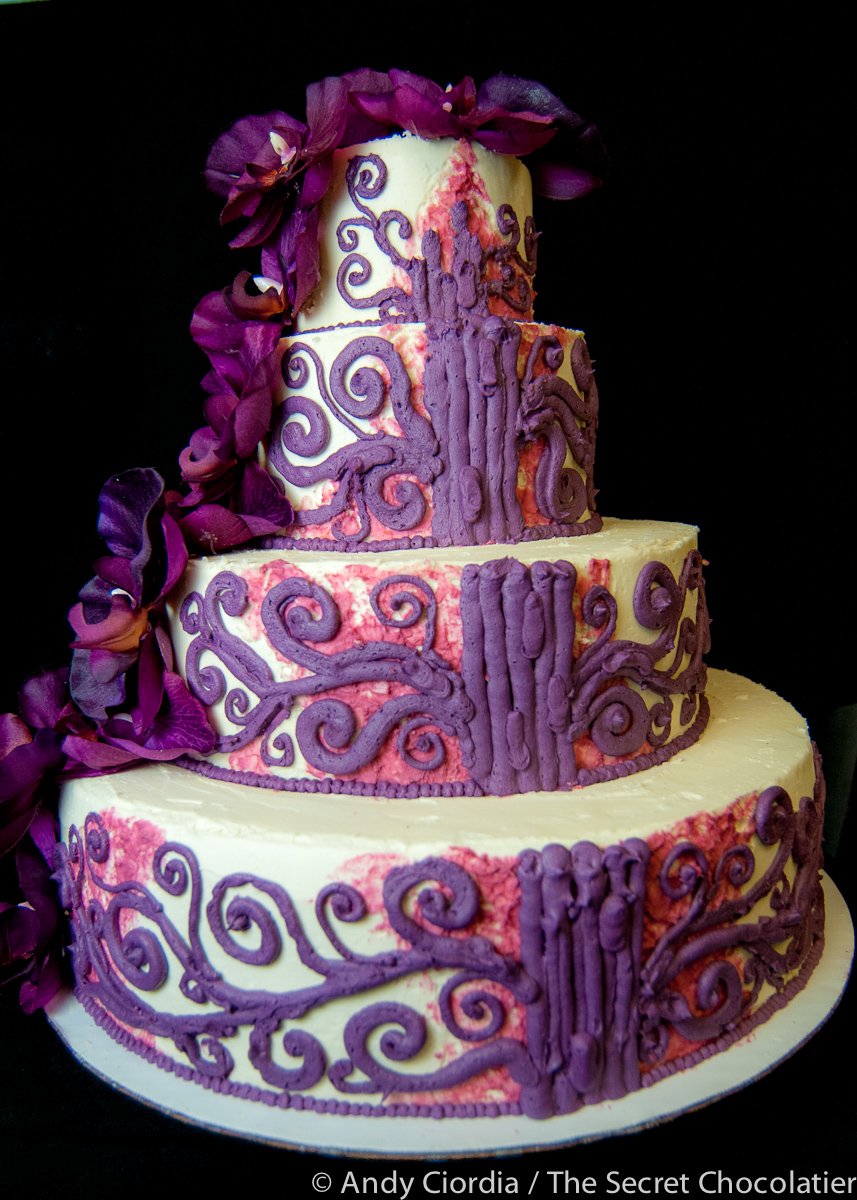 Recently we had a family who wanted something exotic and they were really drawn to our Tree of Life inspired patterns.  With the inclusion of purple orchids and design this cake gave them exactly what they wanted. The cake was three tiers filled with strawberries, chocolate fudge and given a little Kahlua for extra flavor kick.
The family was ecstatic and very pleased with the outcome.
I love my wedding cake! It was do beautiful and delicious. The secret chocolatier made it exactly how I want with all my extra requests and ideas. My family is international so we tried to combine the best Of French, Ukrainian and American cakes, like a liqour and straberies inside of the cake. They made delicious cake , I was very pleased working with them. They know what they are doing and they are open to all your ideas and requests. I am recommending "secret chocolatier" for everyone .
We also did our first video montage of the cakes creation that you can see on YouTube.